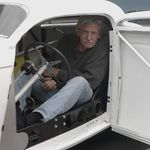 Peter Harholdt was born in St. Paul, Minnesota, in 1945. He grew up in Roanoke, VA, in a family of engineers, artists, writers, and publishers. His early interest in photography was encouraged by his grandmother Sophie Dalmas Wreden, an accomplished landscape and still-life photographer.
He studied at Laval University, Hollins University, Roanoke College (BA Philosophy), and Virginia Commonwealth University (MFA Sculpture). He studied philosophy with Lawrence Becker, photography with Miles S. Masters, Roland Von Essen and George Nan, sculpture with Peter Wreden, Paul Miller, Harold North, Myron Helfgott and Lester Van Winkle, printmaking with Lewis Cisle, and painting with Jack Solomon.
Peter worked as still photographer for television stations, including a stint as art director at the Roanoke PBS affiliate. He spent a season as an illustrator/graphic designer for a St. Thomas, USVI, advertising agency.
He taught photography for the Roanoke Fine Arts Center (precursor of the Art Museum of Western Virginia), Roanoke City Schools Special Programs, Virginia Commonwealth University, and Northern Virginia Community College. He has lectured on photography for the Montgomery County, MD, Public Schools, and The World Bank.His work has been in exhibitions at The Virginia Museum of Fine Art, The Chrysler Museum, The Anderson Gallery (VCU), The Smithsonian, The Eric Scheindler Gallery (Richmond,VA), and The Henri Gallery (Washington, DC). His sculpture has been featured in Car and Driver and Psychology Today magazines.
Peter was a founder of the Genesis Gallery (Roanoke Unitarian Church) and curated a number of exhibits, usually in the area of political art. He wrote art and music reviews for Roanoke alternative newspapers. After completing graduate school studies, he worked on installation of the inaugural exhibitions, and then for several years as staff photographer for the Hirshhorn Museum and Sculpture Garden. In 1978, he left the Hirshhorn to concentrate on his business, Peter Harholdt Photographs, which included museums, architects, auction houses, publishers, and private industry. This work has continued uninterrupted and now includes museums and publishers exclusively.
In a concurrent career, Peter raced automobiles in the Sports Car Club of America and the International Motor Sports Association. (His first race car was constructed in his studio at VCU while in graduate school.) He drove primarily open-wheel formula cars, sports racing cars, and sports prototypes. He had many amateur wins and podium finishes in the CanAm series and the Daytona 24-Hour endurance race. Peter also taught part time for driving schools, including The Skip Barber Racing School, and BSR, specialists in anti-terrorist driver training.
A resident of West Palm Beach and Baltimore, Peter drives or flies to work sites, which in the last year or so have included projects from L'Anse Meadows, Newfoundland, to Key West, Florida, and from Sante Fe to Oslo and Paris.

The Smithsonian Institution

The Museum of Modern Art
The Carnegie Museum of Art
The Corcoran Gallery of Art
The Phillips Collection
High Museum of Art
Harvard University
The Micheal C Carlos Museum
The Wolfsonian Museum, Florida International University
The Bass Museum
The Miami Art Museum
The Museum of American Folk Art
Palmer Museum of Art
The Henry Morrison Flagler Museum
The Academy of N
atural Sciences, Philadelphia PA
The National Museum for Women in the Arts
The Museum of Fine Arts, St.Petersburg, FL
Sotheby's
Time-Life Books
WGBH Boston
American Institute of Architects
Skidmore, Owings & Merrill LLP
National Park Service
The United States Holocaust Memorial Museum
Marquand Books
Rizzoli Art
Abrams
SI Press
Rijksmuseum